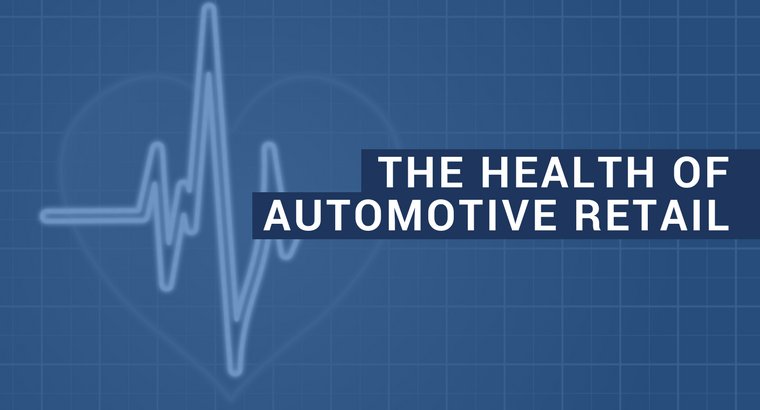 In a Modern Dealership article, David Mondragon wrote that the automotive industry was preparing for a big change that would bring far-reaching structural and economic implications for both dealers and the workforce.
"On the surface, key economic drivers remain well positioned for growth," he said. "Market indicators that should be high are high, and indicators that should be low are low. Consumer confidence is at a seven-year high, the stock market is at an all-time high, and housing starts are up from prior year … a leading indicator for truck sales."
In other words, the signs of a healthy industry and strong economy are all there.
But, according to him, two upcoming trends will challenge the automotive industry: segmentation shifts and long-term financing.
Segmentation Shifts
Between 2009 and 2017 YTD, the U.S. car segment dropped 17 points, with car sales only making up 36 percent of the retail industry.
Supported by lower gas prices and an "aging population" seeking the confidence and functionality of their vehicles, trucks and SUVs saw strong growth over the same period of time.
Once upon a time, cars acted as the "gateway" vehicle to automotive brands; first-time buyers would purchase a car, and gradually "move up" the brand ladder as time went by.
"Over time, high-cost entry associated with SUVs and trucks will challenge certain brands and their ability to attract and retain highly coveted first-time buyers with fewer low-cost car entries in market," Mondragon said.
Long-Term Financing
According to Edmunds, the average retail contract length in 2016 was 69 months, the highest on record. Incentives were also at record highs, and vehicle pricing is growing as new models, trucks and SUVs, and electric vehicles come to market.
Household income, however, is not growing at the same rate, which means new forms of financing and longer-term financing models are "imperative" to support higher industry volumes.
Additional Challenges
The world – and the automotive industry – is in flux.
Analog has quickly given way to a digital era, and consumers use lots of data to drive their decisions.
Now, they can (and do) track all aspects of life online; according to Digital Commerce 360, researchers predict that e-commerce will account for 17 percent of all U.S. retail sales by 2022.
Ride-sharing services (e.g. Uber and Lyft) and new subscription-based models (e.g. Clutch) will challenge conventional purchase models.
Other pay-as-you-go platforms will likely rise as Millennials choose from the new, emerging options that fit both their lifestyles and their budgets.
Love 'em or hate 'em, Millennials and Generation Z will "shift the stage" for a new retail environment. "Today, millennials represent only 30 percent of car sales," said Mondragon. "According to Automotive News, these consumers will represent 40 percent by 2020, with a tipping point of 50 percent coming soon after."
Add on the development of electric and autonomous vehicles and you've got a horizon brimming with up-and-coming changes to the industry.
The Future
While change is coming and adaptation is required, it's not all happening overnight.
According to the NADA Dealership of Tomorrow study released last January, "the majority of vehicles will continue to be transacted at or by a dealership through 2025."
EY published a study on the future of automotive retail, emphasizing the shift from transactional to a more customer-centric approach, including data and advice on managing consumer trust to ensure consumer loyalty, adapting to changing mobility options, creating an engaging digital experience, and more.
"Dealers who see these shifts not as threats, but as opportunities, will prevail," Mondragon said. "The U.S. franchise model is the envy of the world, and dealers, brands, and manufacturers who stay ahead of the curve and adapt quickly will not only survive, but thrive."
Source: https://www.drivingsales.com/bart-wilson/blog/the-health-of-automotive-retail-2-important-trends-that-will-challenge-the-industry